Technology
Fused Filament Fabrication (FFF)
 It is a 3D printing process that uses a continuous filament of a thermoplastic material.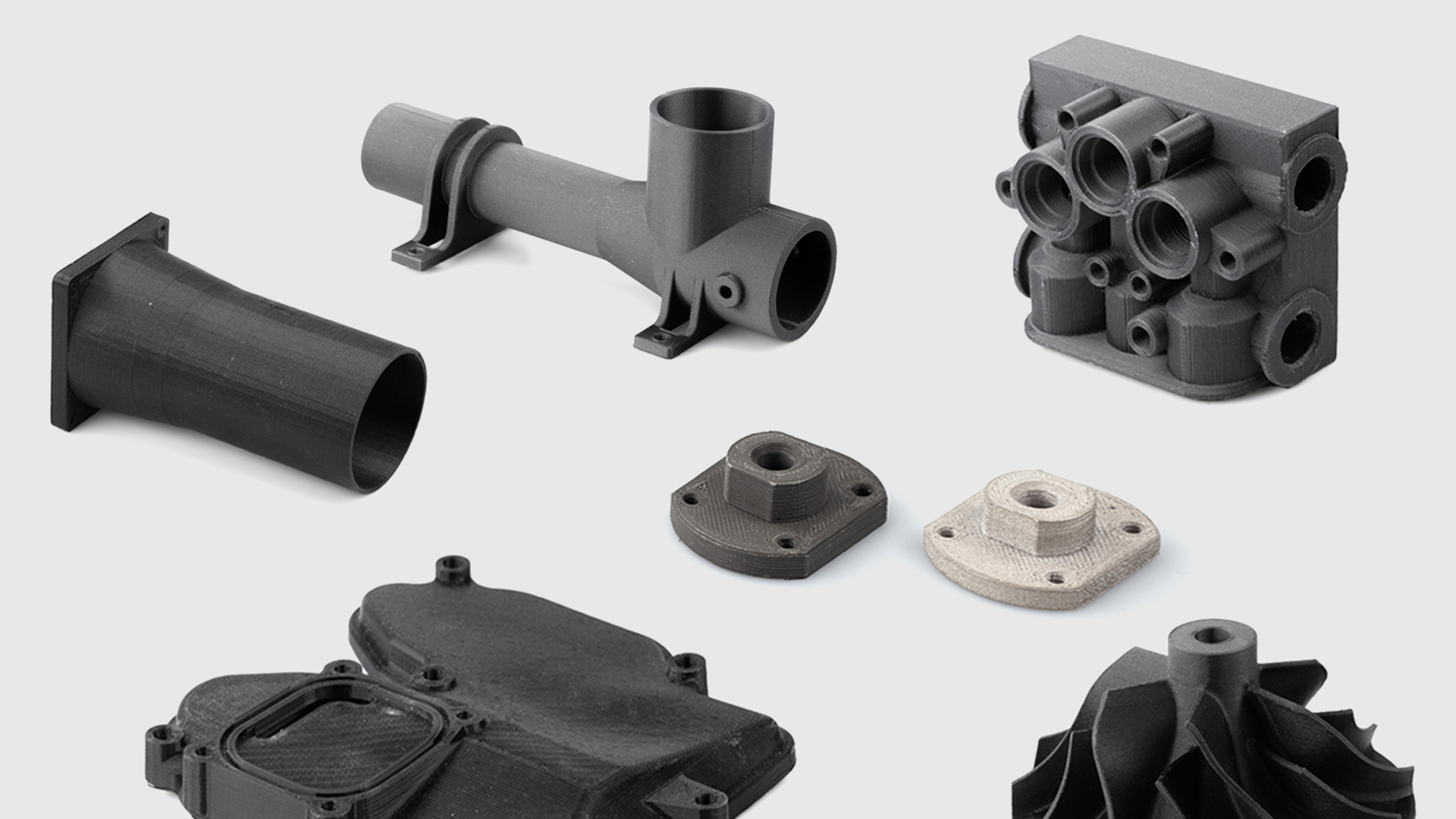 Printed Parts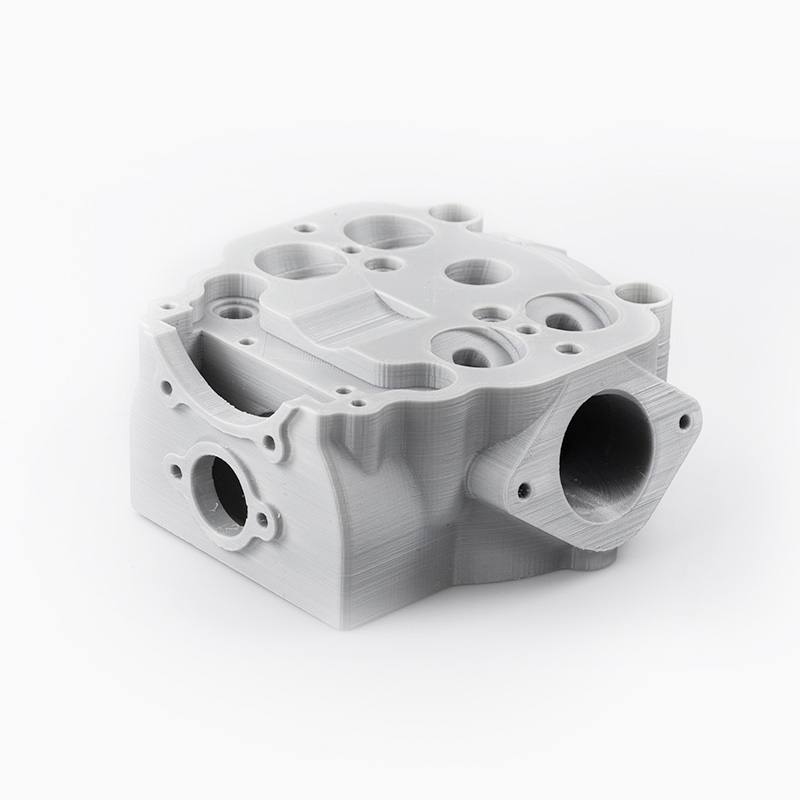 Cylinder head
To use large size printers for bigger printouts, 3D printing prototypes speed up product evaluation and improvement process before the product is officially in mass-produced stage.
Compressor wheel
In order to design a compressor wheel that meets the demand, the final mass production can be achieved by printing and correction graphics
134 x 134 x 64 mm
XYZ Carbon Fiber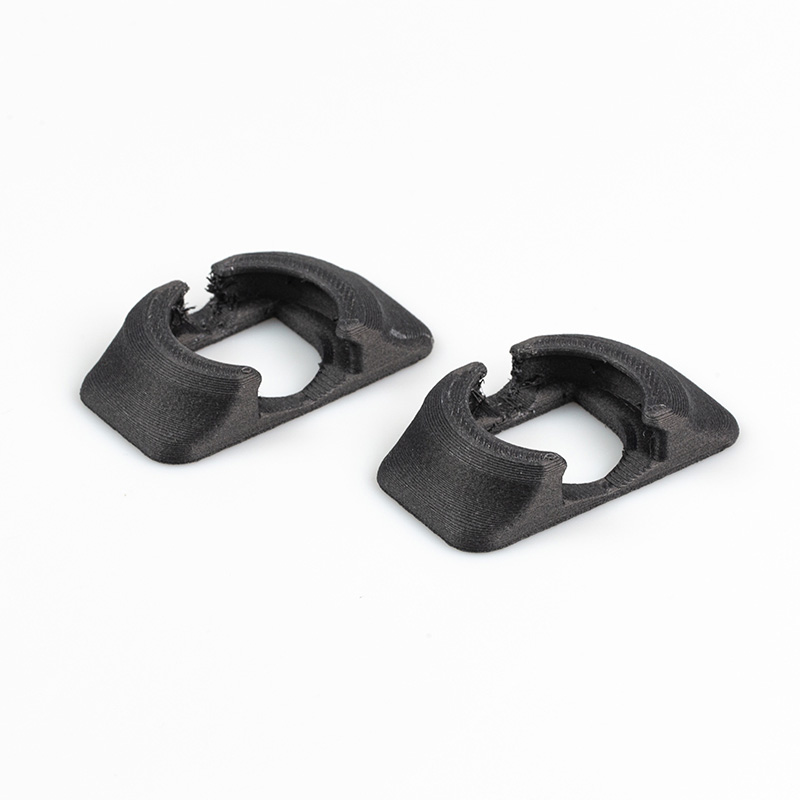 Rotary switch guard 
PartPro300 xT allowed the custom manufacture of this Thumb Rotary Switch Guard, which is a printed part that can be customized for different drivers, glove styles, and even track type, with tight tolerances. 
56 x 33 x 11 mm
XYZ Carbon Fiber
Material 
Find the Right Material for the Job
XYZprinting offers a versatile range of materials to ensure that you'll always find the right material for making external components or model parts.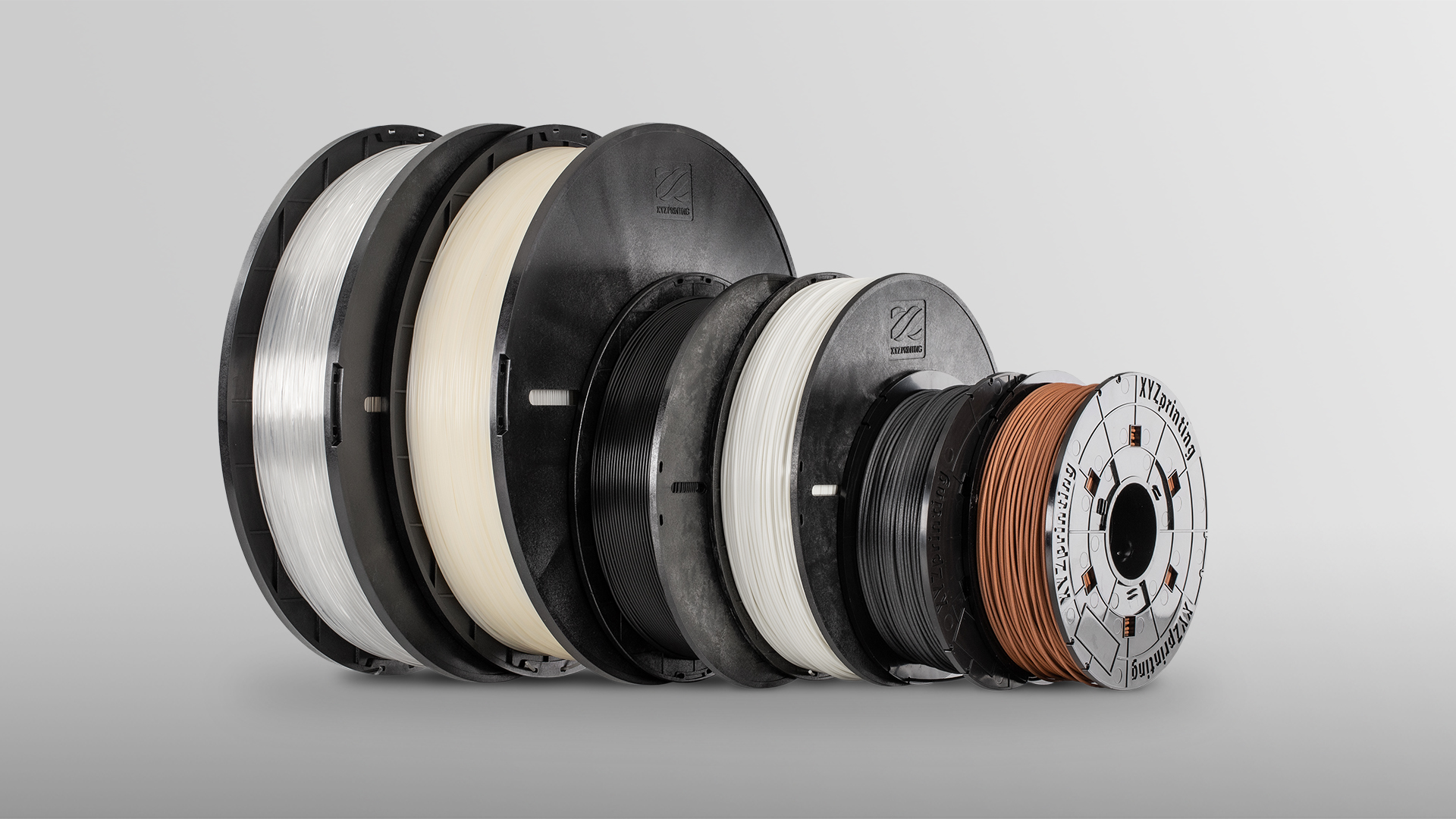 Software
Software 01 
XYZprint AMFFF
XYZprint AMFFF is a printing software application designed for XYZprinting's FDM 3D printers.It lets you preview your prints in full color and customize a range of print settings, before sending your models to print.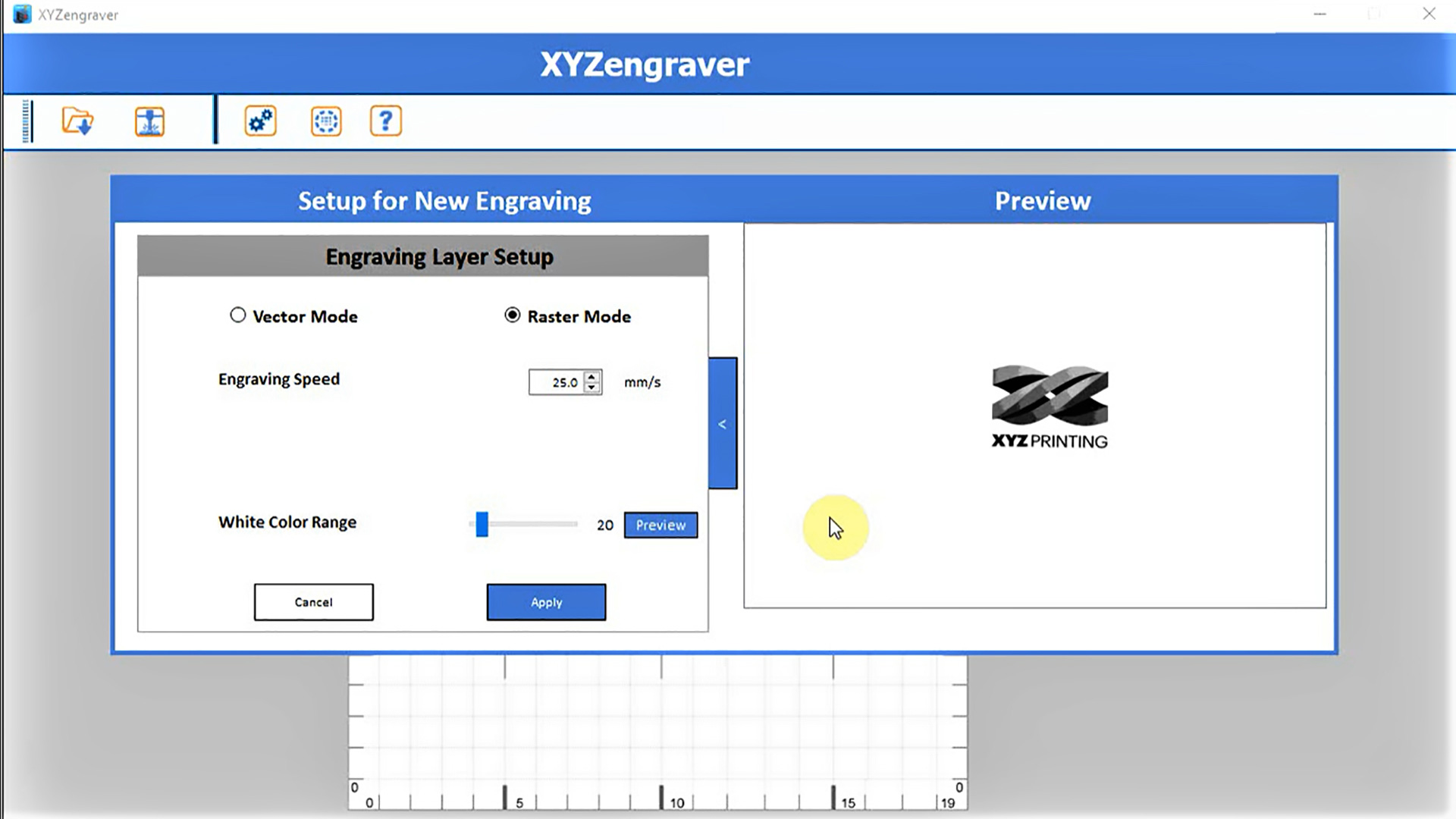 Software 02 
XYZengraver
XYZengraver is an engraving software tool designed for our laser engraver module. Expand your creativity by engraving on paper, leather, wood, and plastic (PP, ABS, PE).
Print Technology

 

Fused Filament Fabrication (FFF)

 

Build Volume (W x D x H)

 

Dual :

 

195 x 270 x 300 mm

 

(7.7 x 10.6 x 11.8 inch) 

 

Single :

 

295 x 300 x 300 mm

 

(11.6 x 11.8 x 11.8 inch)

 

Layer Resolution

 

0.4 mm single nozzle :

 

50 - 400 micron

 

0.4 mm dual nozzle :

 

200 - 400 micron

 

0.8 mm nozzle :

 

400 - 700 micron

 

Build Speed

 

300 mm/s

 

XY Positioning Precision

 

12.5 micron

 

Nozzle Diameter

 

0.4 / 0.8 mm (Optional)

 

Type of Nozzles

 

1. Single Hardened Steel Nozzle
2. Dual Copper Nozzle
3. Single High Temp Steel Nozzle (Optional)

 

Nozzle Temperature

 

1. Extruder 260 °C / 500 °F
2. Extruder 350 °C / 662 °F (Optional)

 

Print Bed

 

Removable Glass

 

Print Bed Temperature

 

100 °C / 212 °F

 

Max. Heating Chamber Temp.

 

70 °C / 158 °F

 

Calibration

 

Auto / Manual

 

Filament Feeding System

 

Yes

 

User Interface

 

5" Color LCD Touch Panel

 

Language

 

Multilingual

 

Connectivity

 

Wireless / Ethernet / USB 2.0 Cable / USB Flash Drive (FAT32)

 

Print Resuming

 

Yes

 

Air Filtering

 

Yes

 

Build-in Camera

 

Yes

 

Filament Box

 

Yes

 
Power Requirement

 

100V - 240V 550W

 

Operation Temperature

 

20 - 35 °C / 68 - 95 °F

 

Operation Humidity

 

30 - 60 % RH (No Condensation)

 

Storage Temperature-Filament

 

10 - 40 °C / 50 - 104 °F

 
Engraving Area

 

285 x 285 mm (11.2 x 11.2 inch)

 

Laser Engraver

 

Optional

 

Laser Wavelength

 

406 nm + 8 nm / - 6 nm InGaN

 

Output Power

 

300 mW ± 10%

 
Product Dimensions (W x D x H)

 

540 x 610 x 733 mm (21.3 x 24.0 x 28.8 inch)

 

Product Weight

 

41.6 kg (91.5 lbs)

 

Packed Dimensions (W x D x H)

 

710 x 700 x 906 mm (28.0 x 27.6 x 35.7 inch)

 

Packed Weight

 

58.6 kg (128.9 lbs)

 

Filament Box

 

497 x 238 x 410 mm (19.6 x 9.4 x 16.1 inch)

 

Filament Box Weight (Net.)

 

4.4 kg (9.7 lbs)

 

Box Shipping Dimensions (W x D x H)

 

607 x 335 x 475 mm (23.9 x 13.2 x 18.7 inch)

 

Box Shipping Weight

 

8.0 kg (17.6 lbs)

 
Material Compatibility

 

ABS / PLA / PETG / BVOH / Tough PLA / *XYZ Carbon Fiber / *Premium Metallic PLA / *PC
(*Harden Steel Nozzle Required)

 

Support 3rd Party Material

 

No

 

Filament Diameter

 

1.75 mm

 
Printing Software

 

XYZprint AMFFF

 

Engraving Software

 

XYZengraver

 

Operating System

 

Windows / macOS

 

Supported File Formats

 

.stl / .3mf / .obj / .igs / .stp / .ply / .amf / .3cp / .nkg / XYZ Format (.3w)

 

Supported Image Formats

 

.jpg / .png / .gif / .bmp