Modix BIG-180X
The Modix BIG-180X is one of the largest in the Modix range, making it well-suited for manufacturing large-format complex objects. Recommended for use in the automotive, arhcitectural, engineering, and creative sectors, this is a fully customisable large format printer, thanks to the range of additional accessories available from Modix. 
Print volume of 1,800 x 600 x 600 mm
Printer dimensions: 2,170 x 1,060 x 1,430 mm
Shipping weight: 160kg
Delivery method: Self assembly kit
Print head: dual E3D Aero & E3D Volcano 1.75mm
Duet3D Wifi 32 bit controller
4 X Z axis motors are controlled individually providing automatic bed tilt calibration.
100 probing point for automatic bed leveling
Minimal Electricity requirements –  single phase, 208-240V:

North America customers: NEMA L6-30P 30A outlet
EU/AU/UK customers: IEC 309 32A Blue (2P+E) outlet

Price includes 12 months of warranty and lifetime support. Warranty does not include degradable (PEI sheet and nozzles) and consumables. For a longer warranty period, please contact the sales team at sales@modix3d.com.
Shipping cost is a regional flat fee that should be selected at the bottom of this product page after you select the required components.
The printer itself includes 

Modix BIG-180X
Including: Dual print head, Z axis rails, enclosure and casters.
MODIX BIG-180X VISUAL TOUR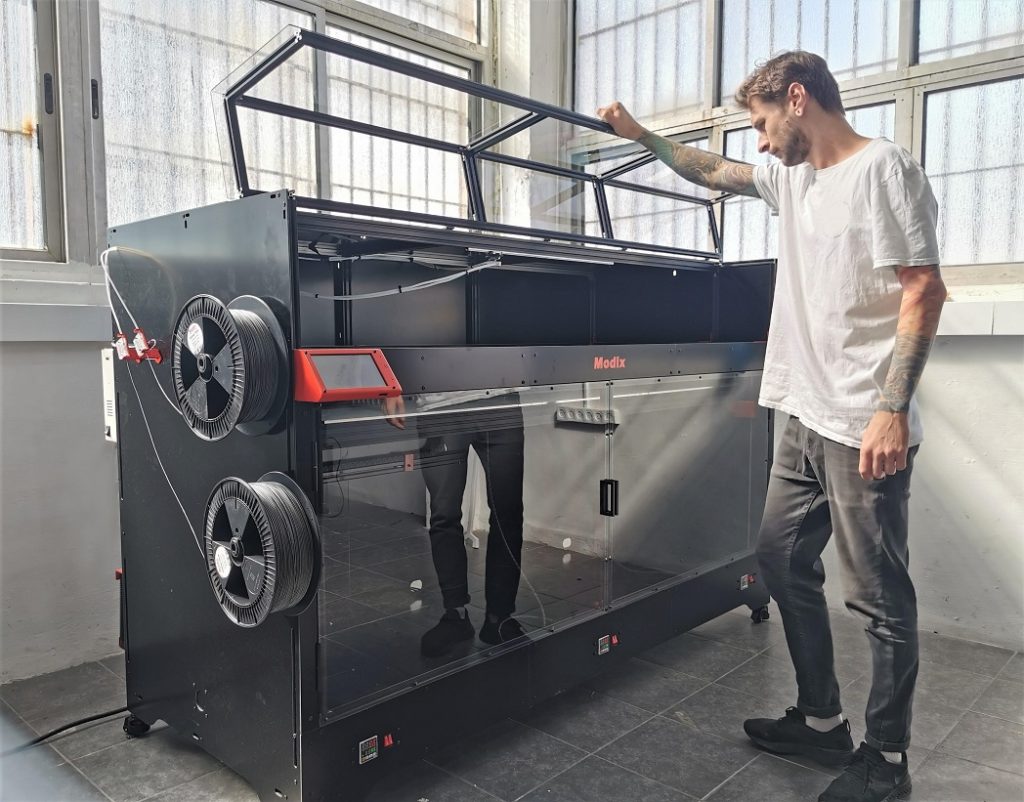 Notice the dual spool mounting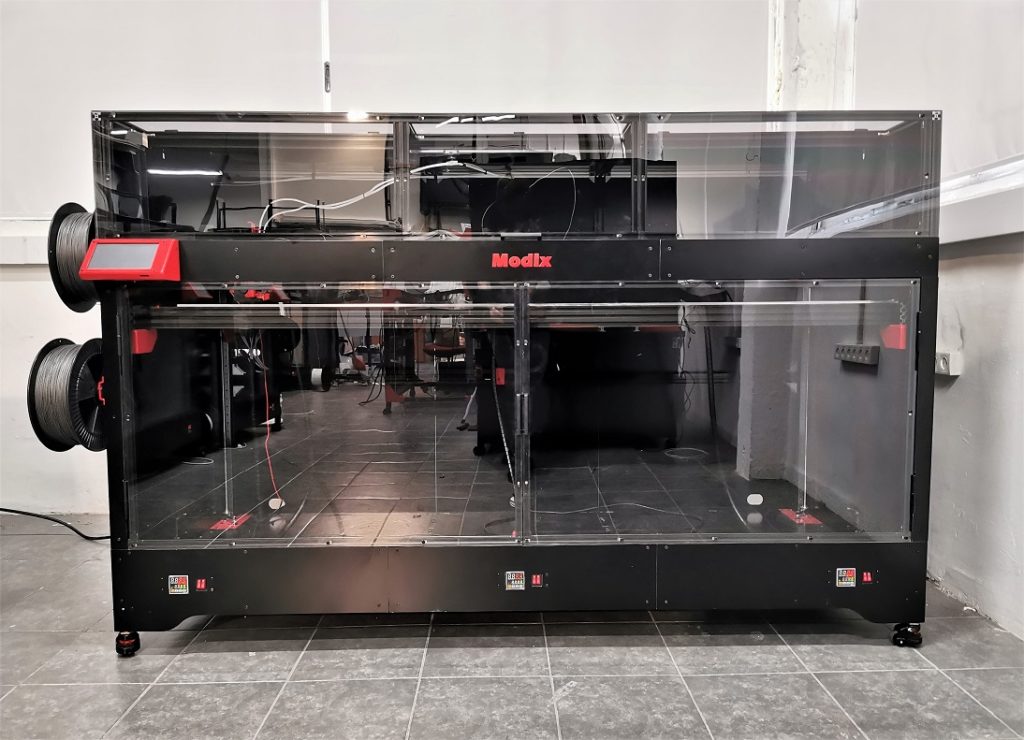 Mounted on industrial casters with dual functional: open – rubber fits for stability, closed mode – wheels allows it to roll easily on the floor.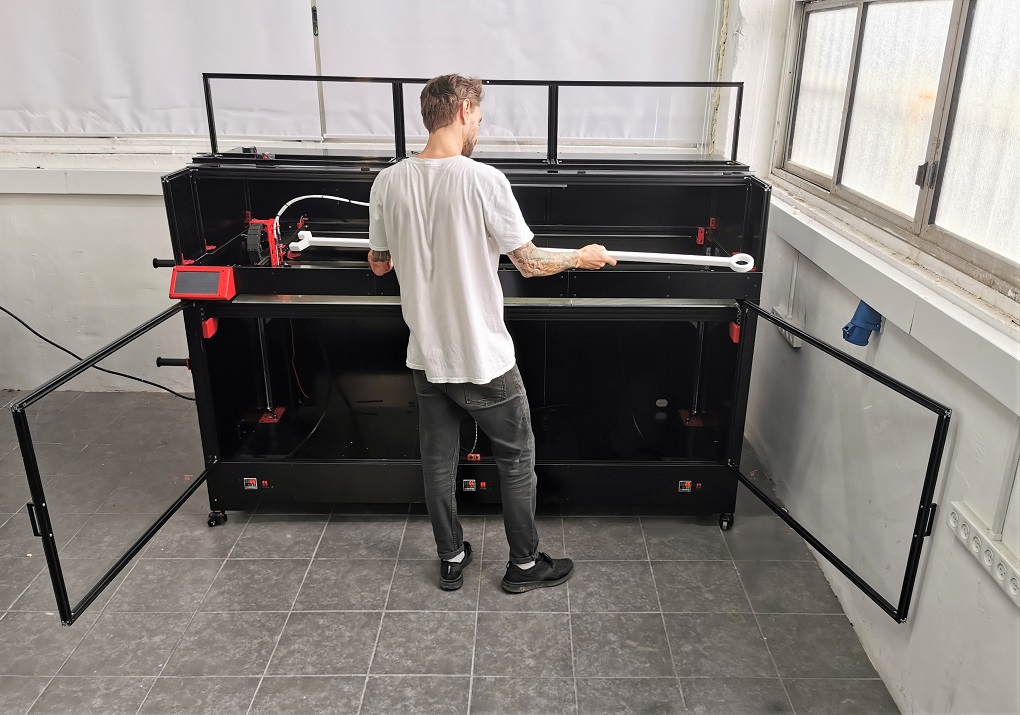 Frontal view. Notice the tipple bed heaters, each one has its own PID controller.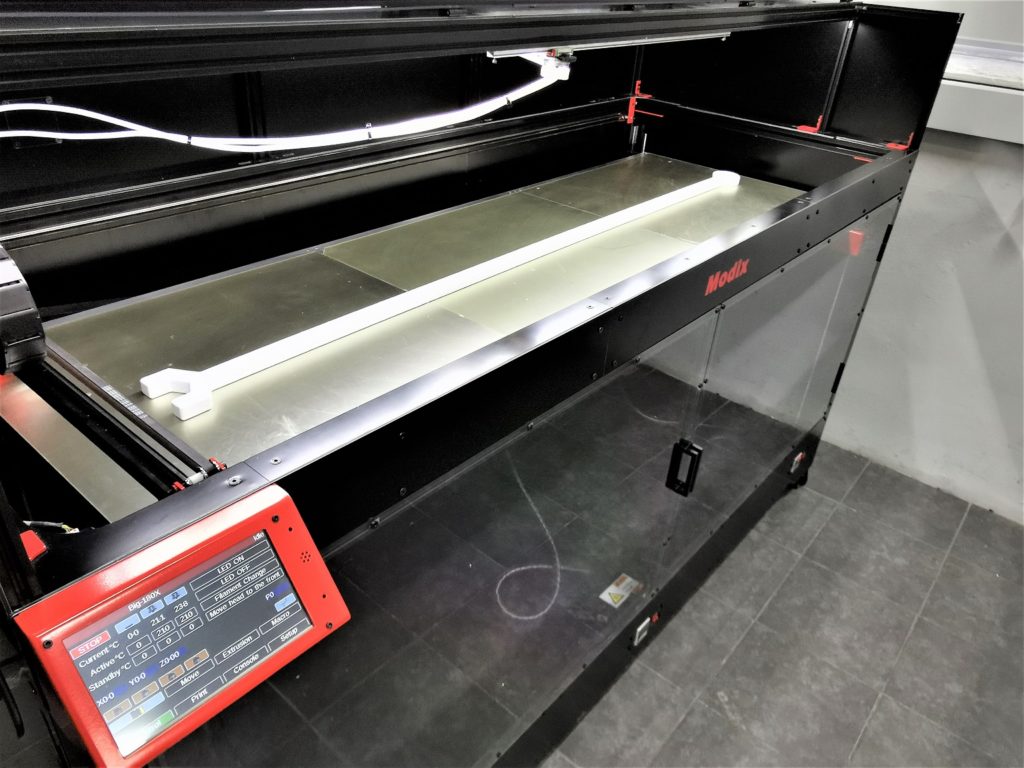 Wide professional touch screen for all your calibration and hands-on routines.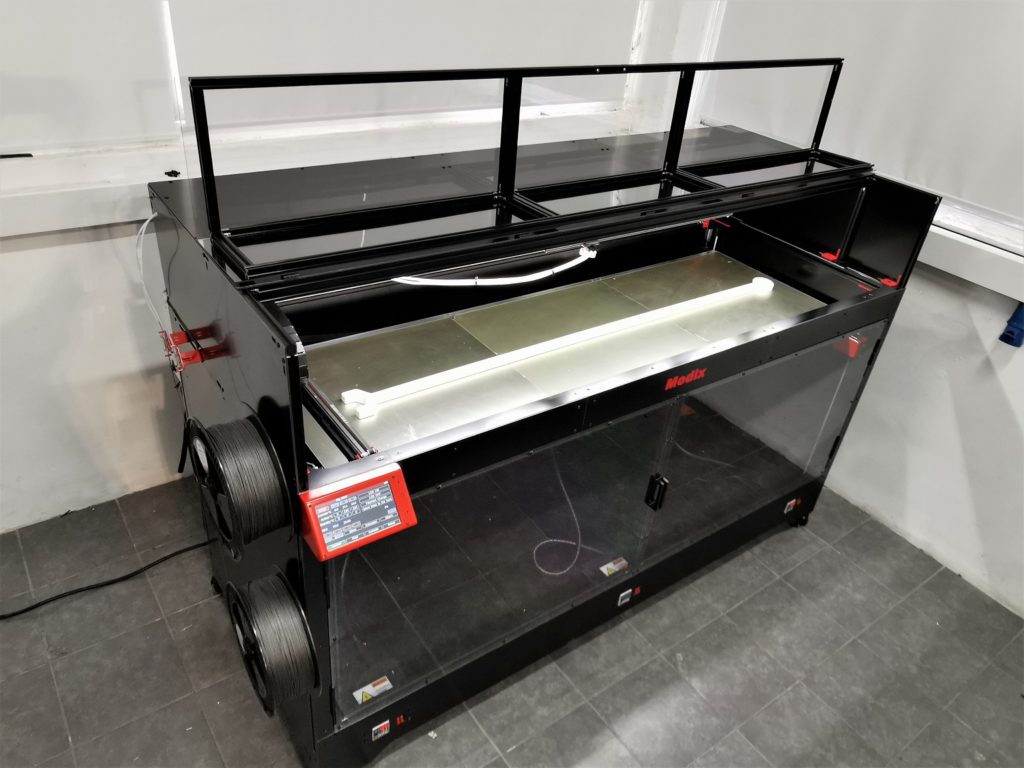 With top lid open for easy access to print volume.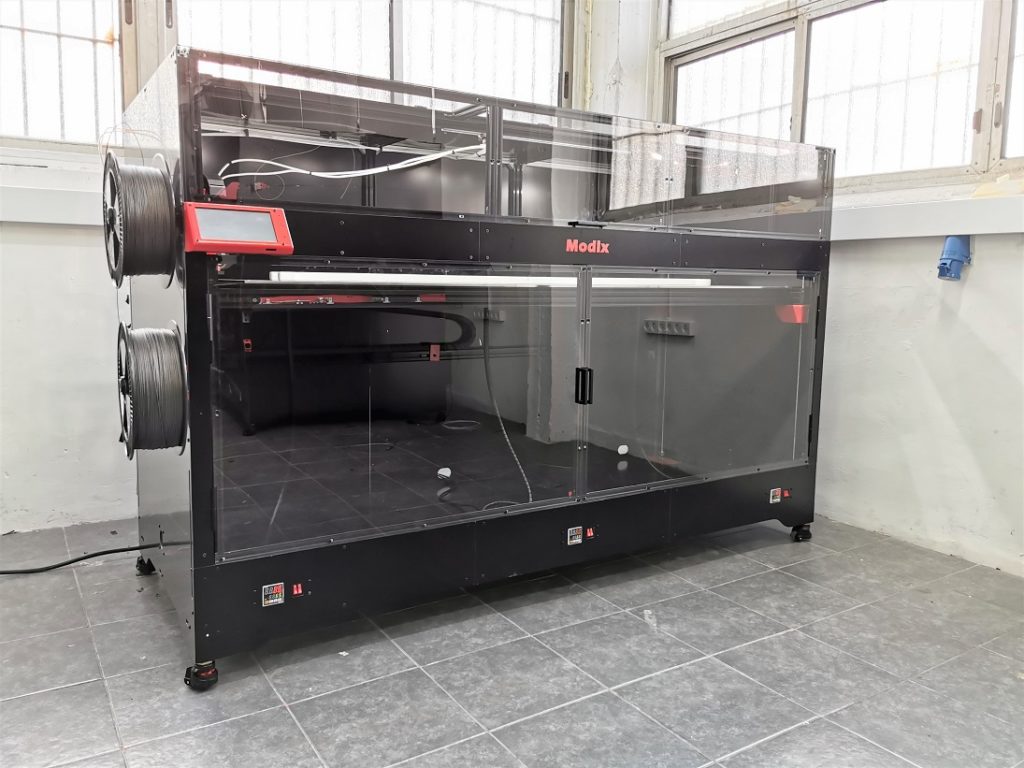 Notice the large front doors for model removal.