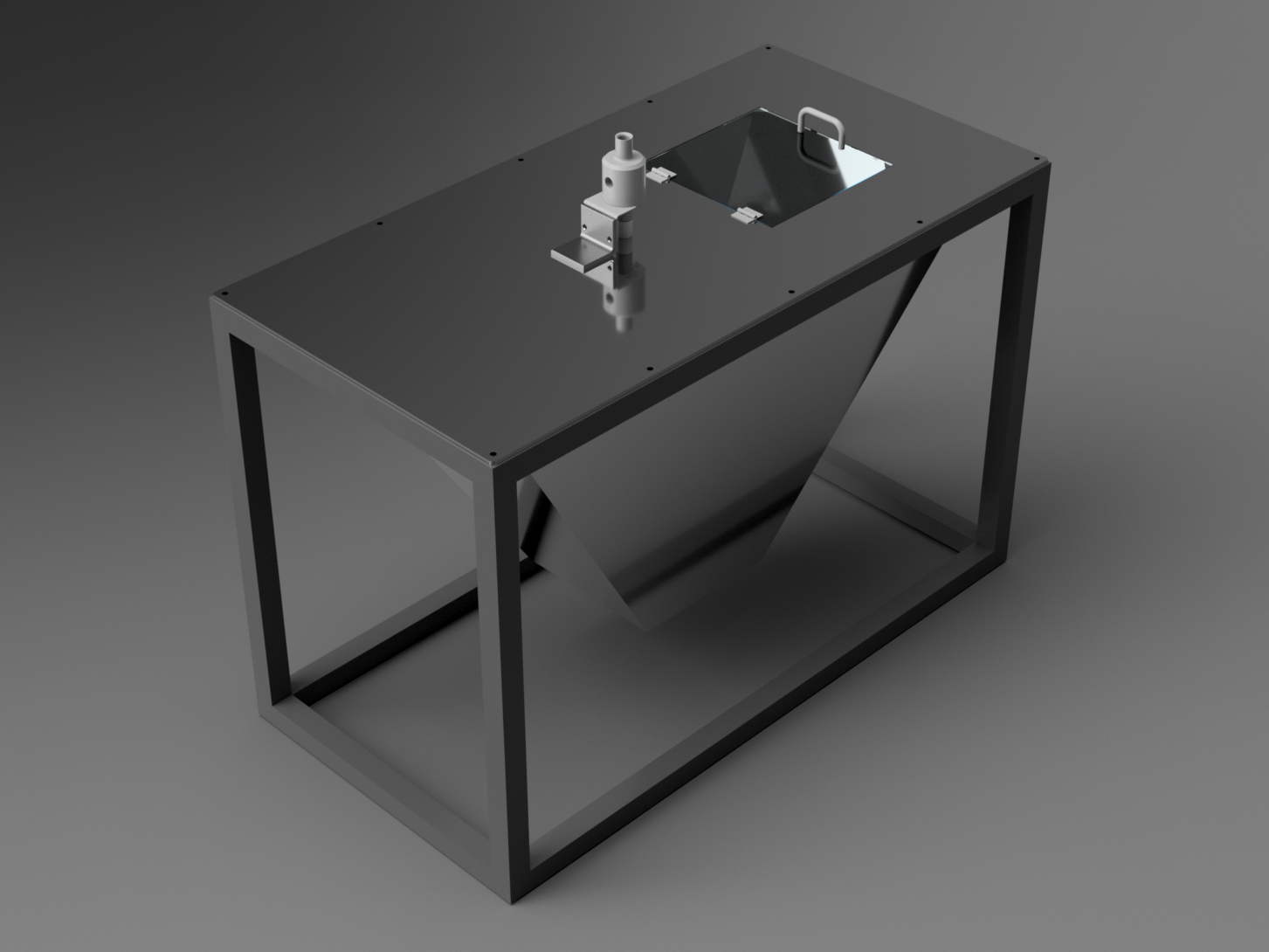 Rapid Fusion – Automatic Pellet Feeding System with Stainless Steel Hopper 8-10KG
The Rapid Fusion – Stainless Steel Hopper, made in the UK, is a high-quality, durable solution for 3D printing material management. This 8-10 Kg capacity hopper is crafted from stainless steel and encased in a black powder-coated steel frame, offering both longevity and resilience. Its user-friendly design includes a hinged door for straightforward top-loading of pellets, simplifying the printing process. Optimized to work seamlessly with the Rapid Fusion Air Plus - Automatic Pellet Feeding Module, this hopper streamlines material feeding, making it perfect for extensive, continuous 3D printing tasks
Robust Construction
The hopper boasts a strong stainless steel build, ensuring durability. This is complemented by a black powder-coated steel box frame, which provides added resilience and longevity, particularly in demanding work environments.
Ease of Use
Featuring a convenient hinged door, the hopper allows for easy top-loading of pellet materials. This user-friendly design facilitates quick and efficient refilling, making it ideal for maintaining seamless printing operations.
Compatibility with Rapid Fusion Air Plus
Specifically designed to integrate with the Rapid Fusion Air Plus - Automatic Pellet Feeding Module, this hopper enhances the overall functionality of the printing system. This compatibility ensures a streamlined and automatic pellet feeding process, essential for high-volume and continuous printing applications.