Photocentric Cure L2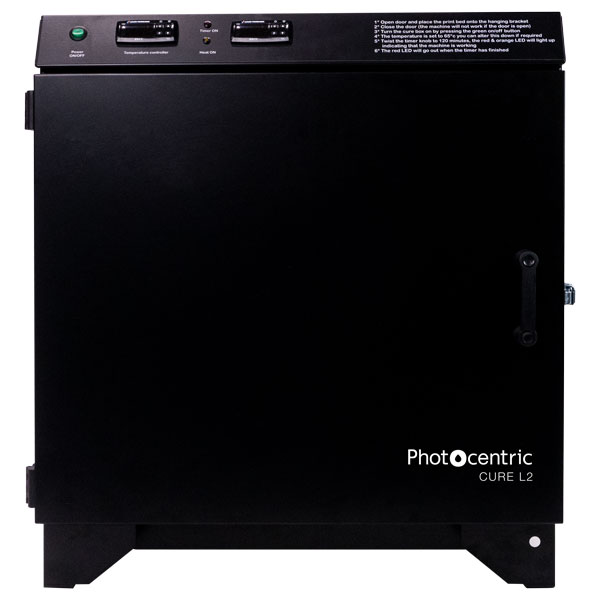 The industrial grade post curing solution. Strengthen Parts. Maximise Material Properties.

Professional, reliable and tailored for your printer. Our post-curing solutions strengthen printed parts; allowing them to deliver the material properties at their greatest potential and optimum
 Cure L2 takes the full Magna platform eliminating the need to remove printed parts beforehand.
Digital timer control, set your time and leave your prints to cure.
Strong Parts with peak properties
15-120 minutes your printed parts will be dry and strong with material properties at their full potential.
Printer Compatibility:
LC Magna
Dimensions:
External: 700 (H) x 600 (D) x 700 (W) mm
Internal: 550 (H) x 350 (D) x 500 (W) mm
System

User Interface
Display
Thermostat and digital timer control
Light Source
UV Led 2x100pcs 405nm wavelength
Power Source:
Input: 110-240V
Heating:
0-65°C
Drying Time:

15-120 minutes