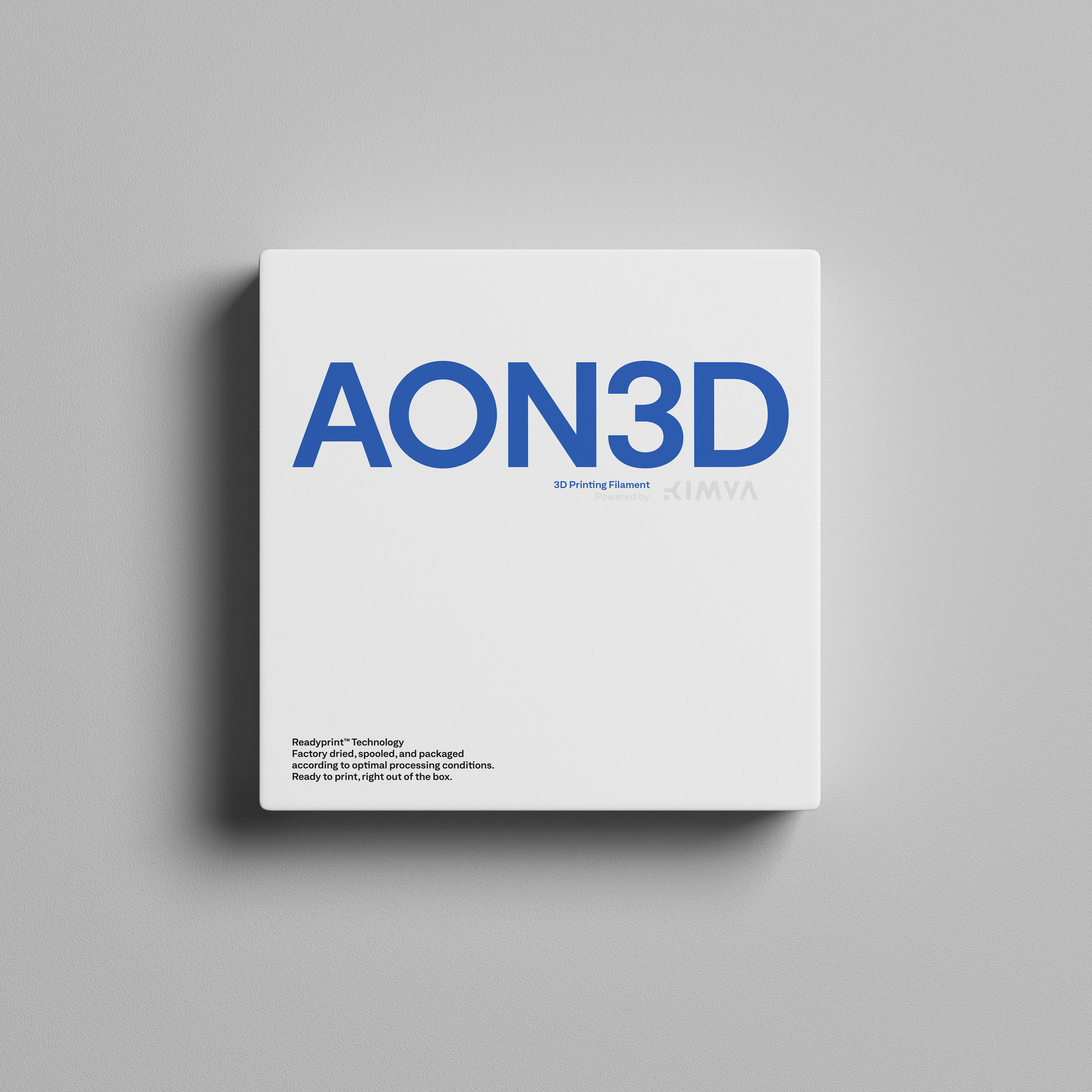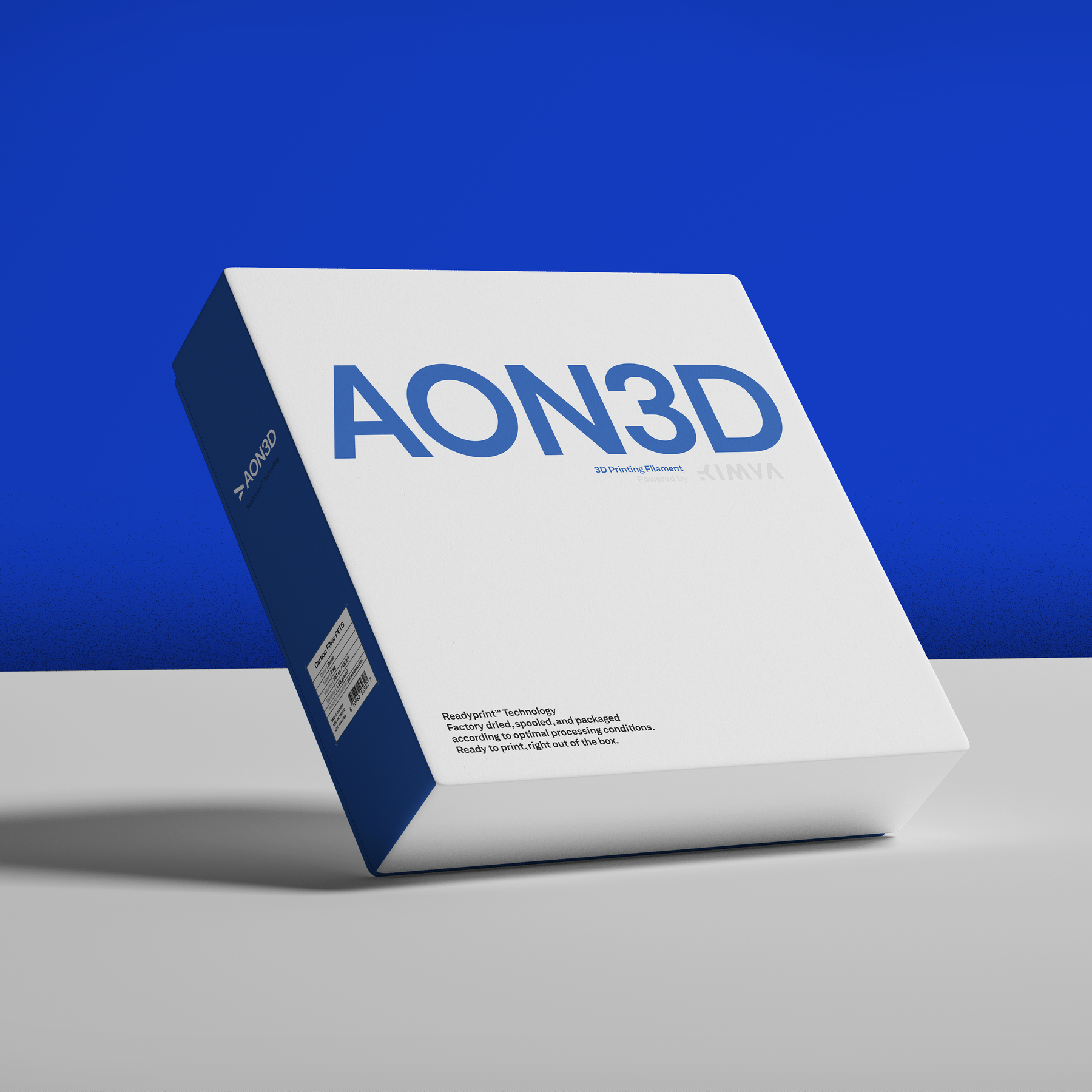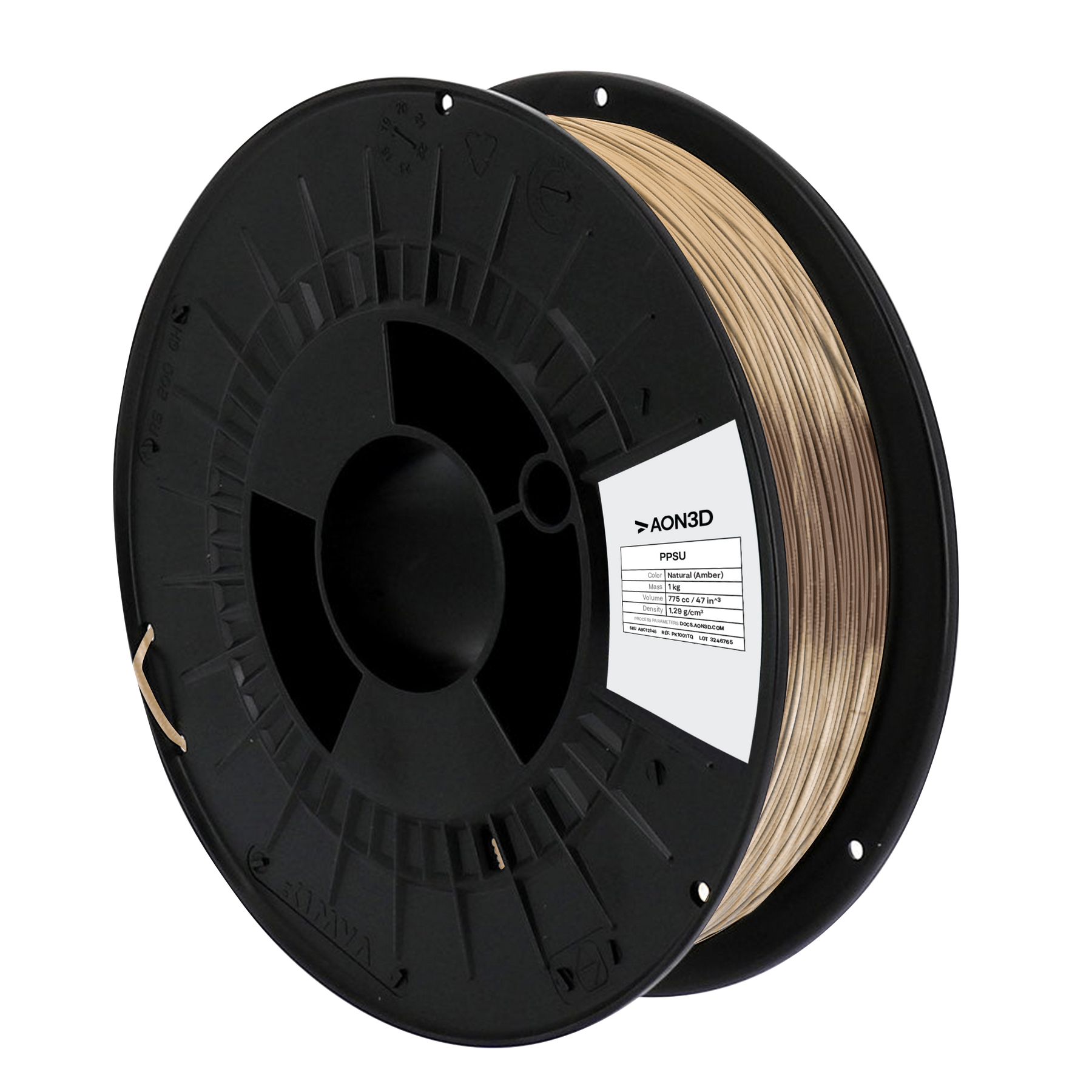 AON3D ReadyPrint™ PPSU Filament, Natural (Amber), 1.75mm, 1kg
AON3D ReadyPrint™ PPSU Filament, Natural (Amber), 1.75mm, 1kg
Polyphenyl Sulfone is an amorphous polymer that exhibits excellent mechanical, thermal, and chemical properties.
High-performance materials optimized for a reliable, repeatable additive manufacturing process, from box to part. AON3D Readyprint™ materials are quality verified and ready to print, no out-of-the-box drying required.
Enhanced Quality Management
Skip the trial-and-error process of finding quality materials. AON3D partners with name brand suppliers known for strict quality management, ensuring a seamless printing process and repeatable, high performance parts.
Pre-dried and ready for printing:
Hygroscopic materials absorb moisture from ambient air, resulting in failed prints, poor print quality, and diminished mechanical properties. With other suppliers, material conditioning is often left to customers to complete, normally a 12-24 hour process. Readyprint™ materials undergo additional factory drying and possess superior packaging, providing a reliable out-of-the-box 3D printing experience and high quality results.
Pre-configured process parameters:
Start printing quickly with AON3D optimized process parameters. Use our pre-configured factory files to get started, then optimize parts for strength, aesthetics, print speed, and more.