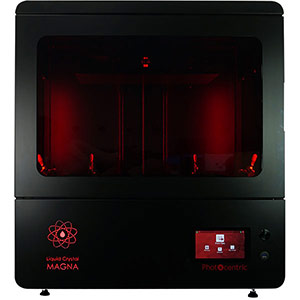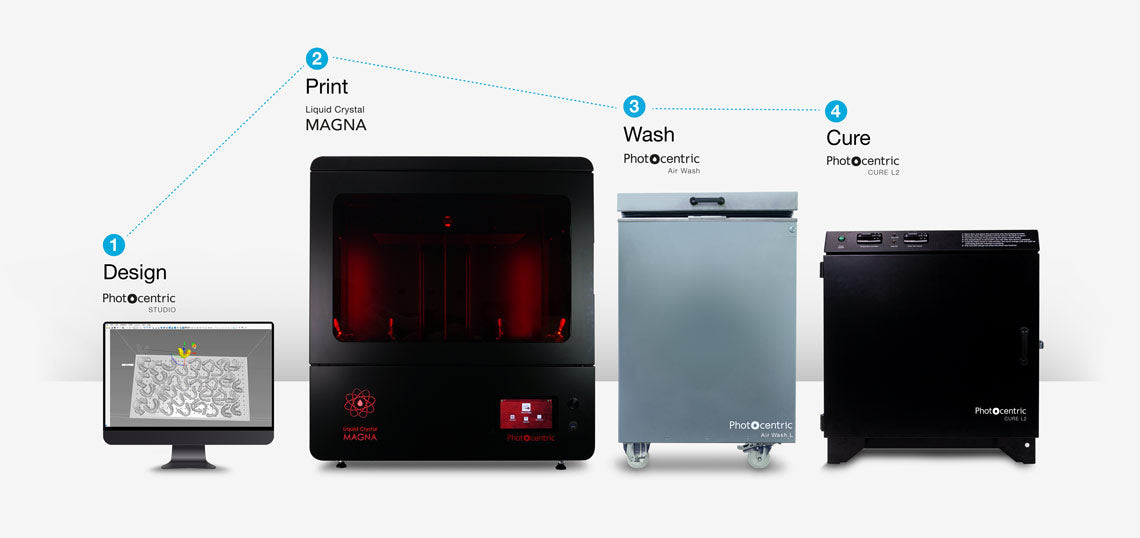 The only 3D printer that can deliver significant speed, volume and cost savings to your business today. The evolution of LC Magna continues with a host of new features added for 2021.
With an LC Magna 3D Printer you're not spending time on tooling and set up. The versatility of the LC Magna supercharges product design enabling you to move from prototyping to production in hours.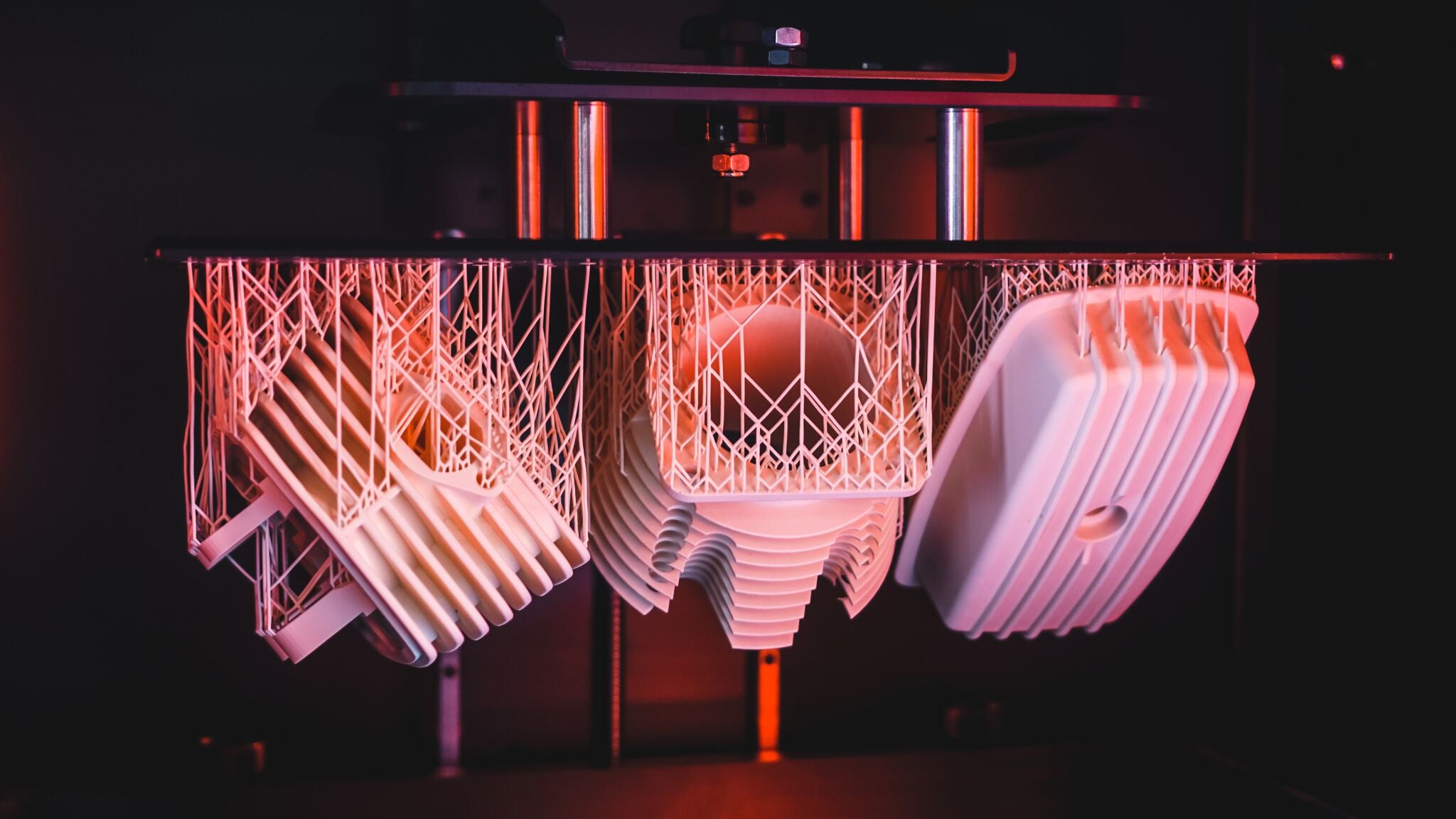 An agile and flexible solution
With end-use part costs comparable to injection moulding, the LC Magna 3D Printer is the essential choice for those seeking an agile and flexible solution for product manufacture.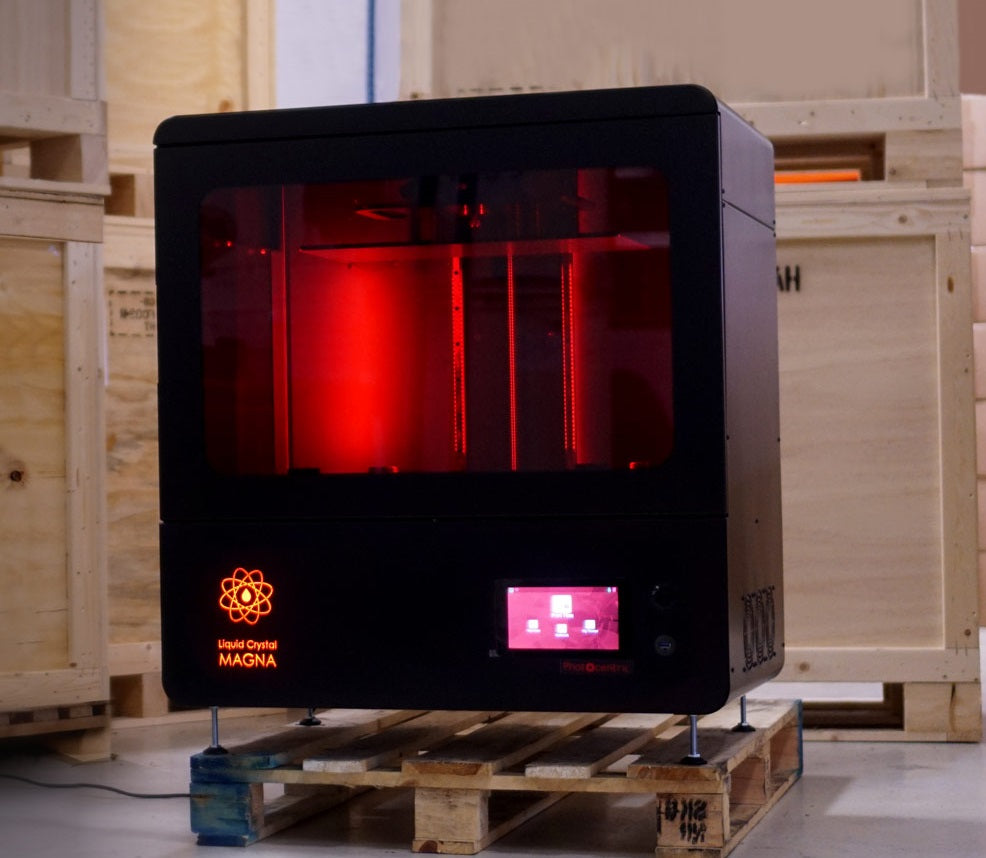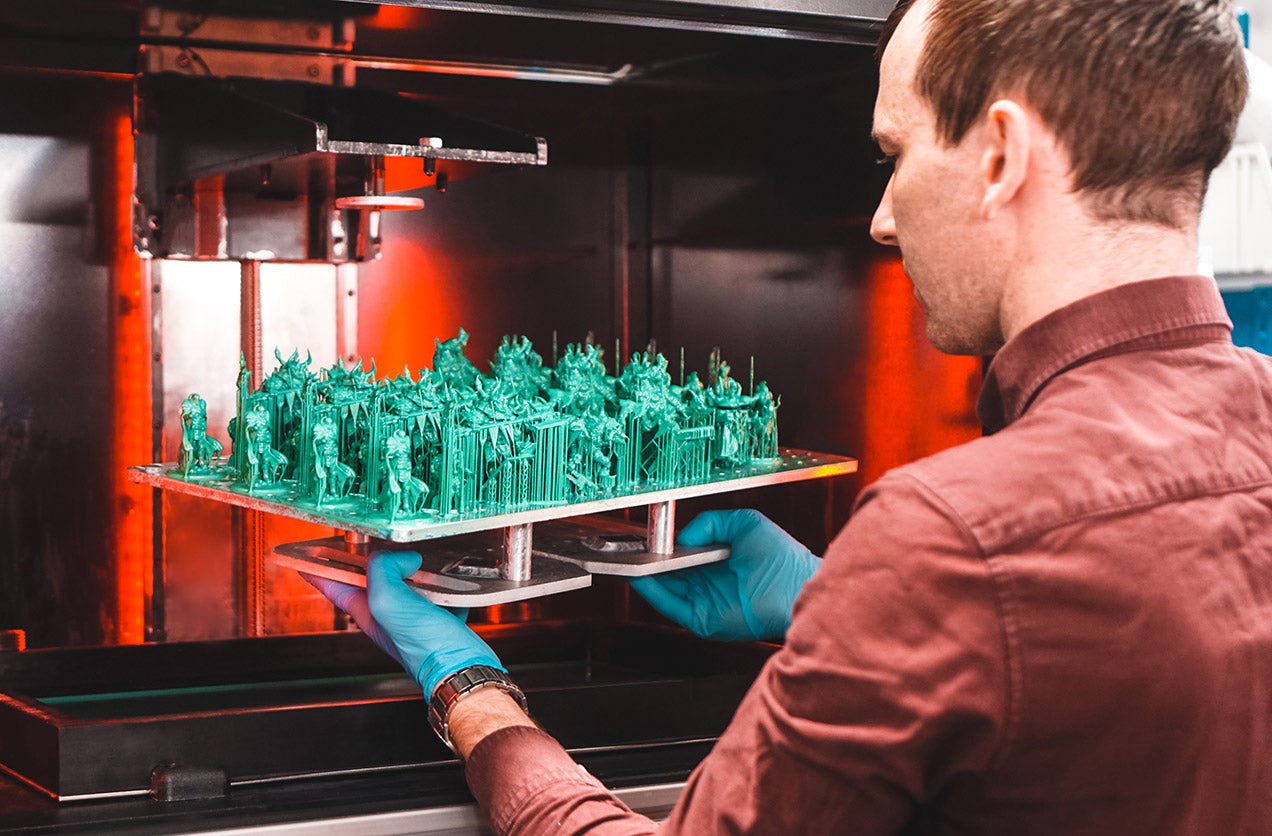 Build production volumes
Whether it's small batch, on-demand or full production the LC Magna 3D Printer is your perfect partner to consistently deliver accurate end-use parts at scale.
Largest LCD 3D printer
With a large platform and build volume of 510 x 280 x 350mm a wide variety of parts can be easily produced.
WANT TO SEE IT ALL?
SHOP ALL PHOTOCENTRIC